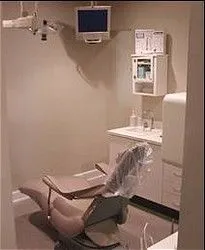 At the office of Dr. Robin F. Wood, we are experienced in all areas of general dentistry including crowns, bridges, dentures, partials, family & children's dentistry, treatment of periodontal disease and natural-looking, mercury-free fillings.

We also specialize in non-invasive cosmetic dentistry procedures which include Lumineer porcelain veneers, bonding, porcelain crowns and bridges and one visit tooth whitening.
When it comes to your good dental health, we have the certification and experience to provide you and your family with the highest quality dental care in a relaxed and comfortable environment.
Please go to the Our Services dropdown menu on the Home Page for a full list of our services