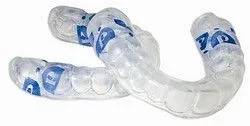 A breakthrough advancement in oral health. Perio Protect is the most effective, non-invasive and lasting treatment for a problem that plagues 80% of American adults - gum disease- the cause of sore, bleeding gums, loose and sensitive teeth, and bad breath.
Now that Perio Protect is available, many patients have avoided surgery. We prescribe the simple Perio Protect treatment and you use it in the comfort of your own home, quickly and easily.
In fact, Perio Protect can be an important part of your entire wellness program. Studies show that the bacteria from gum disease could increase your risk of developing serious illnesses such as heart disease, diabetes, strokes, respiratory disease and Alzheimers disease.
Call us for an appointment or for more information about Periodontitis and the oral/systemic link see the sites listed below
Perio Protect Information and Videos